Liam Gallagher: 4-Year-Old's Party More Rock 'N' Roll Than Noel's
22 May 2017, 11:21 | Updated: 22 May 2017, 11:27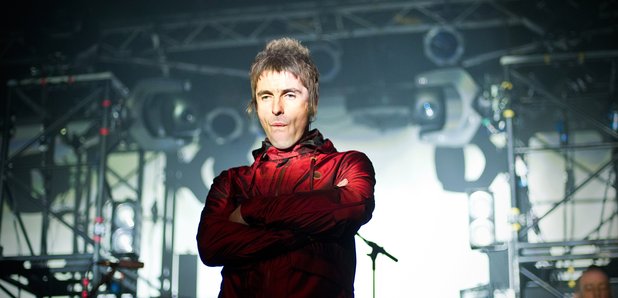 The former Oasis frontman had another pop at his brother's 50th birthday bash.
Liam Gallagher attended a children's party last week and used it as an excuse to have a dig at his brother again.
The Ballad Of The Mighty I singer is set to turn 50 on 29 May, and it is rumoured to have a Narcos-themed party in the works.
However, his estranged brother, was off to a 4-year-old's birthday, and claimed it would be more "RnR" than his sibling and former bandmate's.
I'm of to Phoenix's birhday party it'll be more RnR than you know who's and he's only 4 as you were LG x

— Liam Gallagher (@liamgallagher) May 20, 2017
Last week, the outspoken rocker also previously slated the theme and claimed that their mother wasn't invited to the event.
Re potatoes 50th he's not invited none of his family not even his own mother says a lot about the man and his part planner pair of wankers

— Liam Gallagher (@liamgallagher) May 18, 2017
It isn't all negative for Mr LG, however, who took time out to praise Skepta last week.
Taking to Twitter after the grime star was awarded the Ivor Novello for Songwriter Of The Year, the Live Forever singer wrote: "Man like Skepta keeping it real got to stand for something as you were LG x"
Man like Skepta keeping it real got to stand for something as you were LG x

— Liam Gallagher (@liamgallagher) May 18, 2017
Get more of Liam Gallagher's best one-liners here: