Lennon Gallagher Wears Blur T-Shirt For Magazine Shoot
5 May 2017, 16:23 | Updated: 5 May 2017, 18:47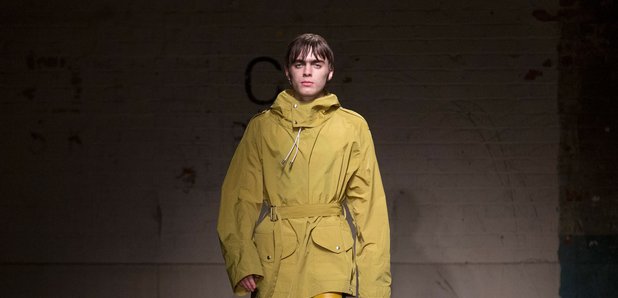 The son of Liam Gallagher has re-opened old Britpop wounds with his latest modelling job.
Liam Gallagher's son, Lennon Gallagher, has waded into the Britpop war by wearing a Blur t-shirt in his latest shoot.
The model and eldest son of Oasis frontman has appeared in Buffalo Zine brandishing the name of his father's bitter rivals while making a peace sign to camera.
See his magazine shoot cover here:
Someone's getting a smack pic.twitter.com/wjQuRYviA8

— Gene Gallagher (@Gallagher_Gene_) May 2, 2017
The choice of clothing for his latest modelling job won't be lost on his father, who recently hit out at his brother's relationship with Blur frontman Damon Albarn and their Gorillaz collaboration.
That gobshite out of blur might have turned noel Gallagher into a massive girl but believe you me nxt time i see him there's gonna be war

— Liam Gallagher (@liamgallagher) April 28, 2017
Now that dick out of blur and the creepy 1 out of oasis need to hang there heads in shame as it's no dancing in the streets as you were LG x

— Liam Gallagher (@liamgallagher) April 27, 2017
This isn't the first time the 17-year-old has appeared to snub his father, sharing his favourite bands with i-D magazine without giving Oasis a nod.
It seems rebellion runs in the family, however, as Noel Gallagher's daughter Anais chose Blur's Parklife as her karaoke song, "just for the irony".
Anais also revealed that while she loves her dad's music, she can't stand listening to Wonderwall.
The 17-year-old model and TV presenter explained to NME: "Growing up, kids at school would tease me and shout Wonderwall lyrics in my face. It's still something adults like to do after they've had a few drinks."
However, she was quick to add: "I know he likes to think differently, but I love my dad's music genuinely more than anything."