Lennon Gallagher Is The New Face Of Topman
9 June 2017, 15:37 | Updated: 9 June 2017, 18:21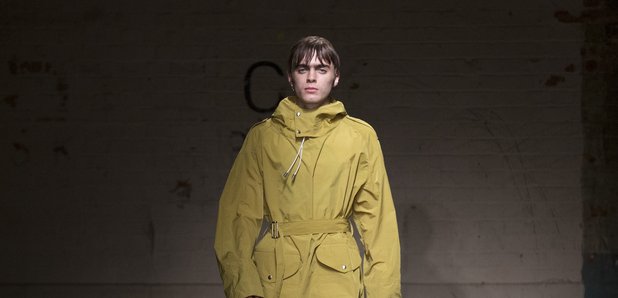 Liam Gallagher's eldest son is fronting a new campaign for the high street fashion brand, and it's inspired by the 90s.
Lennon Gallagher has joined forces with Topman.
The 17-year-old son of Liam Gallagher made his modelling debut at Topman's catwalk show last January, and now he's been announced as the face of the brand's new look book.
Recognise the 'brows? Recognise the hair? Check our interview with Lennon Gallagher, the face of our new campaign: https://t.co/b2igAkR2yI pic.twitter.com/dsMLWQ0NKR

— TOPMAN (@Topman) June 1, 2017
Lennon - who Gallagher shares with first wife and actress Patsy Kensit - appears in the book by the high street retailer alongside a series of new faces, wearing designs that channel the nineties in the form of laid-back sportswear and graphic T-shirts.
Last month, Topman interviewed Lennon, where he admitted he often steals clothes from his 44-year-old dad, and even occasionally from his mother.
He said: "When I'm at my dad's I have to break into his wardrobe, it's like Mission Impossible. He's got some really cool Adidas sneakers. My mum has really cool clothes too, and I have to admit I have nicked some of them before, alongside my older brother's too."
Meanwhile, the Wall of Glass singer revealed he told Lennon he should be getting a percentage of his money because he inherited his looks and his surname.
Gallagher - who has his own Pretty Green fashion label - said: "I mean, there's some s**t that he's been wearing ... But listen, he's earning corn, man. So I'm like, 'Where's my cut? Them two eyebrows, they're mine, right? So I want a cut of this f***ing wonga. And the f***ing name Gallagher, I want a cut of that as well!'
"He's like, 'What d'you mean?' I'm like, 'See how much f***ing work you get if you change your name to Lennon Kensit? Zilch! So where's my cut?'"