These Are Lennon Gallagher's Favourite Bands...
18 February 2017, 10:25 | Updated: 23 February 2017, 18:54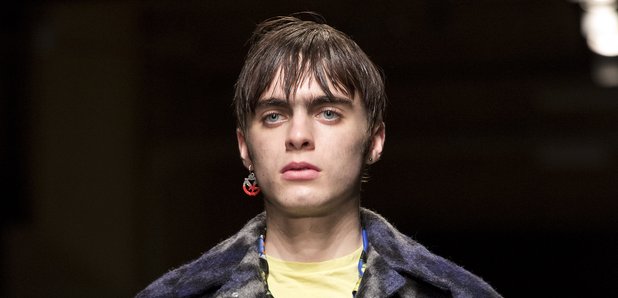 The son of Liam Gallagher has shared some of his favourite artists.
Liam Gallagher's son, Lennon, has talked about some of his favourite bands, and unfortunately Oasis doesn't seem to make the cut.
Speaking to i-D about his musical tastes, the 17-year-old revealed: "I like all types of music, from hip hop to psychedelic 60s rock."
After telling the outlet his mother (Patsy Kensit) didn't allow him to have posters on his wall, the model and student revealed what he would have had up there if he could turn back the clock.
"Oooh I'd probably have The Velvet Underground, The Beatles, The Rolling Stones, The Stone Roses, and Nirvana," he mused.
"Nirvana is a really big one for me, I love Nirvana."
When it comes to following in his dad's footsteps however, it seems Lennon's not that interested. Find out what he said about going into music here.
Meanwhile, his cousin and Noel Gallagher's daughter Anais told NME she can't bear listening to Wonderwall, but she likes her dad's other music.
17-year-old model and TV presenter explained: "Growing up, kids at school would tease me and shout Wonderwall lyrics in my face. It's still something adults like to do after they've had a few drinks."
However, she was quick to add: "I know he likes to think differently, but I love my dad's music genuinely more than anything."
When it came to her karaoke track of choice, she went with Blur's Parklike, saying: "I'm not a karaoke person, but if I had to pick something I'd probably pick this- just for the irony."