James Corden Hits Back At Liam Gallagher Over Carpool Karaoke Comments
18 August 2017, 10:00 | Updated: 18 August 2017, 19:20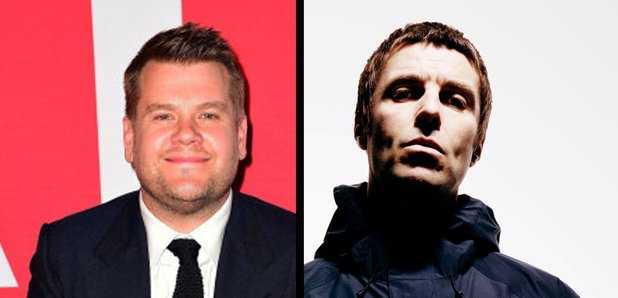 The Late Late Show presenter has responded to the rocker calling him a "k**b head" and vowing never to appear on his famous series.
James Corden has hit back at Liam Gallagher, after he called him a "knob head" and put down his famous show.
When asked by GQ if he'd ever appear on Carpool Karaoke, the Oasis rocker said: "No fucking chance mate. With that fat bloke from Kevin and Perry?"
After being corrected by his girlfriend the show Corden appeared on was in fact Gavin And Stacey, and being reminded that he's never watch the famous segment, Gallagher added: "I don't need to watch it to know I won't like it. James Corden is a knobhead."
Asked by the Daily Beast if he'd seen Gallagher's comments, James Corden replied: "I did see that, yeah."
"God, I just don't know how we'll carry on," he added sarcastically. "I don't how we'll even think of carrying on. Yeah, God, what will we do?"
Meanwhile, James Corden famous segment is still going strong with a brand new Apple series well underway.
Watch Metallica take part in the show here:
Watch Liam Gallagher discuss why he likes being on Twitter below:
Watch our full Chris Moyles Meets Liam Gallagher interview here: