Inside The Pub Liam Gallagher Was Ranting About...
28 February 2017, 10:00 | Updated: 28 February 2017, 11:50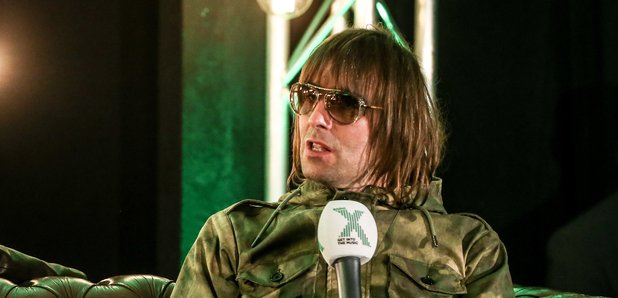 The Manchester Evening News visited The Elizabethan to see if they had to wear a Gucci bathrobe after all.
Last week, Liam Gallagher went on a rant about what is thought to be his brother Paul being asked to leave The Elizabethan pub in Manchester's Heaton Moor.
Taking to Twitter, the outspoken rocker suggested his brother ("Rkid") got the heave-ho for wearing "tracky bottoms," before telling his followers to give the place a "swerve" unless they had a "Gucci bath robe"
See some of his tweets below:
Is it any wonder that clown who just asked Rkid to leave the Elizabethen in Heston moor to leave coz he was wearing tracky bottoms CUNT LG x

— Liam Gallagher (@liamgallagher) February 19, 2017
If you ever go to mcr heaton moor swerve the Elizabethen the bar mans won't let you in if you ain't got a Gucci bath robe on and fucking wot

— Liam Gallagher (@liamgallagher) February 19, 2017
The Manchester Evening News have since sent down their own reporters to test just how strict the dress code at the bar is, and whether they'd be turfed for wearing sportswear at the door.
Dressed in female leisure wear, Dianne Bourne reports seeing no door staff and having no problem in the posh pub, and most people being dressed in jeans.
When asked about the drama, and quizzed as to why their attire passed the test, bar manager Hugh Smyth explained: "It's mainly an issue with quite visual sportswear, tracksuits with the stripes down, that kind of thing. 99 per cent of people aren't wanting to cause any trouble, and most people are happy to abide by the dress policy.
"We wouldn't be so busy if they weren't happy would we?"
And as for whether trainers are allowed, Smyth added: "We haven't got a problem with trainers, trainers are fine".
So there you have it; trainers and most casual wear is fine, but tracksuit bottoms are definitely not.
No need to be rushing out to get a Gucci bathrobe then?