Liam Gallagher's Ex Lisa Moorish Shuts Down His Noel Rant
5 June 2017, 16:02 | Updated: 5 June 2017, 16:09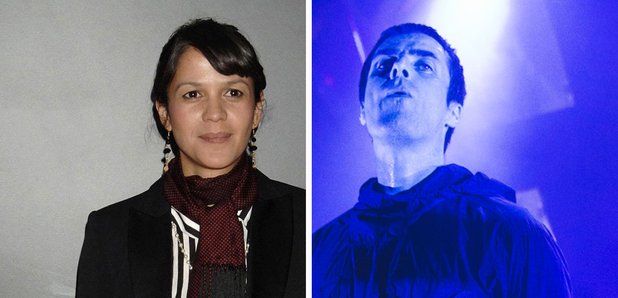 The actress and singer has hit out at the rocker, claiming he's "never even met" their 20-year-old daughter Molly.
Liam Gallagher's former lover has hit out at the rocker following his rant against his brother on Twitter.
The rocker made a surprise appearance at One Love Manchester last night (4 June), but this morning slammed his brother, Noel, for not making it to the benefit concert.
However, his ex Lisa Moorish - who he shares his eldest child Molly (20) with - came back at the Wall Of Glass singer, tweeting: "Maybe he's busy looking after his kids and the daughter you've never even met! AS YOU WERE x LM."
While her tweet has since been deleted, the actress and singer was keen to drive her point home, sharing a photo of Noel with Liam's daughter on Instagram, writing: "Uncle Noel @themightyi with my beautiful girl @mollymoorish #FAMILYFIRST Mol working hard revising for exams so had to miss the fun last week. Belated celebrations soon! @saspg (sic)"
The Wall of Glass singer also shares 17-year-old son Lennon with ex-wife Patsy Kensit, 15-year-old son Gene with second wife Nicole Appleton, and four-year-old daughter Gemma whom he fathered with American journalist Liza Ghorbani.
Liam previously revealed he made a decision to not have regular visits with Molly because his relationship with Lisa was so toxic.
He said: "As she was growing up, I thought it was the best way, instead of having me popping in and arguing with the woman. She (Molly) knows where I am and I'm there for her if she needs anything, like I have been since she was born, financially. I know it's not about that but it's better than nothing."
Lisa has never been shy about criticising Liam as a dad and has claimed that Libertines musician Pete Doherty, 38, has been a better parent to Molly than her biological father.
The songwriter said: "Pete's a very good father. He wasn't very hands-on when Astile was younger but now he's very involved. We do a lot of things together: long walks, trips to football, to the pub to play pool with the children. He is very much his father and Molly has a great relationship with him too. He told her, 'I'm your stepdad and there for you.' I love him for that. She feels security from him, which is nice as, emotionally, she doesn't get that from her own dad.
"Liam is there for Molly in so far as he helps support her and would be there for us if we needed him. But is he involved with her on a daily basis? Then the answer to that is no. She is such an amazing little girl: bright, funny - quite a brainbox. He'd be really proud of her."