Blossoms: "Liam Gallagher Should Win A BRIT Award Every Year"
23 February 2017, 16:42 | Updated: 23 February 2017, 18:46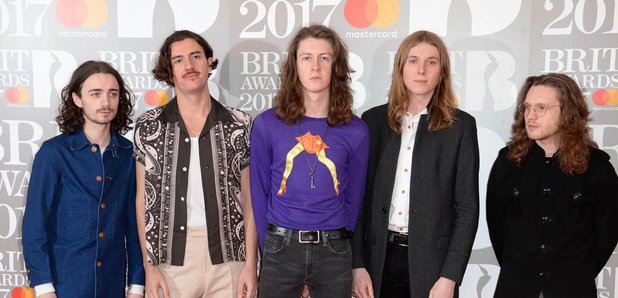 The band revealed they're fan of the former Oasis frontman and would probably "lick his face" if they met him.
Blossoms think Liam Gallagher deserves to win a BRIT Award every year because "he's Liam Gallagher".
The Charlemagne five-piece attended this year's ceremony at London's The O2 arena on Wednesday night (22.02.17), where they were nominated for British Breakthrough Act.
Speaking to NME, frontman Tom Ogden said: "Liam Gallagher should win an award every year, just for being Liam Gallagher. What I've heard his solo album sounds exciting."
Drummer Joe Donovan is also a massive fan of the Supersonic star and his older sibling Noel Gallagher, but fears he would "lick his face" if they ever met.
He added: "We're big fans of the Gallaghers and Oasis, so anything they do is gonna be dead exciting. I just hope I don't bump into him at one of these things because I'm a full-on fan boy and I'd just lick his face."
Meanwhile, on their follow-up to their self-titled debut record, Ogden said fans can expect a "Kylie Minogue meets New Order sound".
Asked if he finds it tough writing songs, he laughed: "I'm just crumbling inside - I might just joss it after this and just leave it. I've been writing for a second album. I'm confident.
"I just carried on writing after the first one, really.
"I'm always writing and it's exciting. We're not in a rush to release it, but we don't want to wait too long. I've been demoing stuff and it sounds really good."