Liam Gallagher Can't Perform Without This One Thing...
11 April 2018, 16:32 | Updated: 11 April 2018, 16:41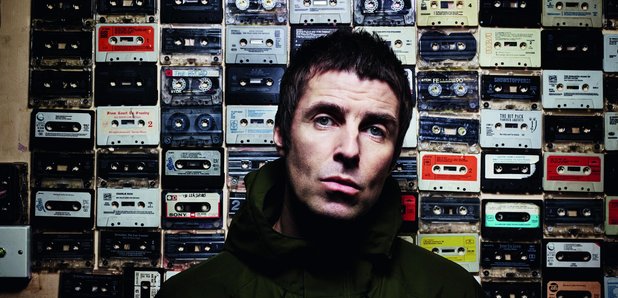 The former Oasis frontman has revealed that he needs his trusty prompting device.
Liam Gallagher wouldn't be able to perform live without his autocue.
The former Oasis frontman has admitted he needs the assistance of the prompting device at his gigs to remember the lyrics to his new tracks as well as the Britpop band's back catalogue.
When appearing as a special guest on The Streets' Mike Skinner and Murkage Dave's new Spotify podcast In The Third Person, Skinner suggested: "You might need an autocue, maybe?", to which the Wall Of Glass singer replied: "Oh, I do need autocue. I do have autocue."
The 45-year-old rocker admitted that it's "fucking shit" to have to rely on it, but he wouldn't be without it.
The Paper Crown singer explained: "Fucking too right … I mean, I'd say anything, whatever they put on there. If they put fucking fish and chips and fucking, you know, I'd sing that as well.
"It's terrible, leaving my fucking shit in other people's hands, but yeah, I need the autocue, man."
Watch Liam Gallagher sing Live Forever on the Radio X rooftop:
The Songbird singer previously admitted to stage diving when he performed with Foo Fighters at CalJam 2017 because he forgot the words.
The rockers teamed up on a rendition of The Beatles' hit Come Together, but Liam forgot the words and had to read them off giant pieces of paper.
However, the Wall of Glass hitmaker later admitted he thought they were going to sing I Am the Walrus, before it was changed at the last minute.
"I'm not one for getting up onstage and doing songs unless I've had a real rehearsal, he told.
Especially now with social media, since these things hang around for a bit."
Meanwhile, Liam has recently hit out at his brother Noel's plans to release a more "traditional" album.
Traditional thought you don't do traditional anymore what happened to your cosmic pop journey shit it have we as you were LG x

— Liam Gallagher (@liamgallagher) April 9, 2018
The comment came as a response to his estranged sibling's Beats 1 interview with Lars Ulrich, where he revealed: "I've got a whole backlog of songs, I write all the time so I've got plenty of material.
"I'm going to make another record with David in this way but the last one took four years so I'll probably have to make another one alongside it in the more traditional sense."
Watch Noel Gallagher talk about his latest album Who Built The Moon?