Liam Gallagher Warns Against Too Much Drink And Drugs
29 August 2017, 10:39 | Updated: 29 August 2017, 17:54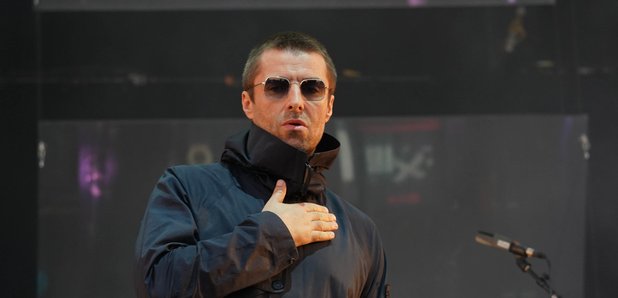 According to reports, the former Oasis frontman has blamed the "howlers" in his personal life on his past excess.
Liam Gallagher has blamed too much drinking and too many drugs for his past transgressions.
Though the Wall Of Glass singer thinks being teetotal is too boring, he's warned the youth of of today not to go too far.
"I've made some howlers in my personal life, I've had a couple of marriages and hurt my kids and that," the 44-year-old told the Daily Star.
"So personally, my advice would be don't take too many drugs and don't drink too much alcohol.
"You should stop that because that gets you in situations."
The For What It's Worth singer added: "But overall I'm quite happy with how it's all gone and is going.
"I'm a good person and I've had a good life, rock'n'roll has been very good to me."
Watch Liam Gallagher discuss his new For What it's Worth single:
Liam has had two failed marriages, one with Nicole Appleton - with whom he shares 16-year-old son Gene - who he split from in 2014 when it was revealed he was expecting a child with Liza Ghorbani - and Patsy Kensit with whom he has son Lennon, 17.
The For What It's Worth singer also has 20-year-old daughter Molly following a relationship with Lisa Moorish.
Gallagher has previously told Radio X about undergoing a stint without drinking, and revealed he "felt too good".
He told Chris Moyles: "I do like a drink, I'm not an alcoholic, but I like talking s**t to people, I like the s**t that comes with drinking.
"But I have been sober for six months before, it's just boring. I felt too good, I was opening doors for people and getting old ladies' bags of shopping and saying I'll help you across the road - f**k that.
"I don't want to feel that good, who wants to feel too good?"
Watch the interview here: