Liam Gallagher's Story About George Michael On Pills Is Crazy
13 October 2017, 12:54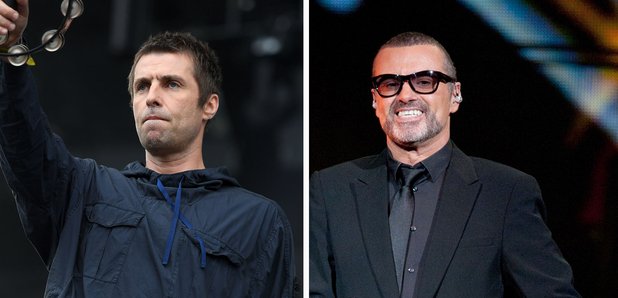 The Wall Of Glass singer claimed the late icon was once "off his box" when he came to see Oasis in Bournemouth.
Liam Gallagher has praised George Michael, calling him "fantastic chap" and recalled the time the 80s icon "took a pill" while watching them.
Asked in the latest issue of NME about the Careless Whisper being a big Oasis fan, Gallagher recalled: "He came to see us in Bournemouth once, and was down the front of the gig, apparently, and he took a pill and waned to come to the after-show party.
"We were like, 'Not having one,' 'cause we had a gig the next day. He was off his box on this pills with no party to go to. So he got on a bus and ended up in Coventry or something."
Gallagher features as a talking head in the upcoming documentary George Michael: Freedom, which is being described as Michael's "final work".
The documentary made by and about the Wham! star is coming soon to Channel 4.
Watch its trailer here:
Meanwhile, Liam Gallagher is course to score a UK No. 1 with his first ever debut solo album.
According to Official Charts, by Monday (9 October) the rocker's As You Were album was outselling the rest of the Top 20 combined.
Watch Liam give a hilarious track by track of his new album: