Liam Gallagher: "Dance Music Can F**k Right Off"
13 September 2017, 13:10 | Updated: 13 September 2017, 17:53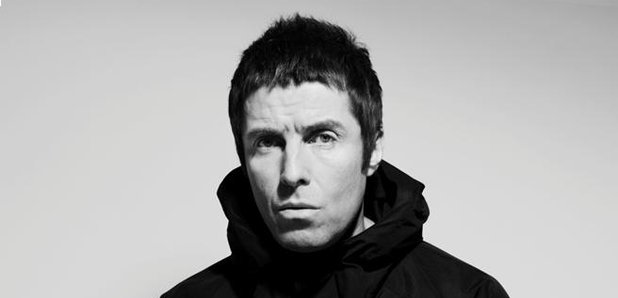 The Wall Of Glass singer has discussed his past collaborations, but insisted he won't be featuring on an EDM track any time soon.
Liam Gallagher has shared his distaste for dance music.
The former Oasis frontman previously appeared on The Prodigy's Shoot Down and on Death In Vegas track Scorpio Rising, but has no plans to lend his vocals to EDM tracks.
When reminded of his past collaborations and asked he'd ever feature on another dance track again, he told Consequence of Sound:"There might have a been a few people, but I wouldn't do that again anyway.
"Guitar music, man, needs a fucking kick up the ass. I'm not a big dance music fan, I did it with The Prodigy 'cause I know Liam Howlett. He was my brother-in-law for a bit and they're alright, and I did it with Death in Vegas 'cause I like the tune, and that one had a lot of guitars on it.
"But dance music can fuck right off as far as I'm concerned. Whatever rock and roll is, that's me, man."
Asked what he'd say to the next generation of kids making tunes, the For It's Worth singer replied: "They need to fucking learn how to play guitars, don't they, and put the computers down. You can't make rock and roll on a laptop."
Enter our competition for the chance to win this Epiphone EJ 200 acoustic guitar, signed by the man himself.
It seems Foo fighters drummer Taylor Hawkins shares Gallagher's distain for the genre, telling Star2:"To me, the things I don't love about EDM and pop music is the lack of human feel.
"I get sad to think that the human feel of music is going to be gone from the mainstream and it's all just going to be sort of this clicking and popping of computers with auto-tuned vocals. To me, that sounds so depressing."
Watch the Foo Fighters play Everlong at their secret gig in Frome earlier this year:
Meanwhile, Liam Gallagher is set to embark on on a UK tour, where he's promised his fans an Oasis-heavy set.
Every single oasis song that I sang is potentially on the set list for December tour as you fucking were LG x

— Liam Gallagher (@liamgallagher) August 31, 2017
While playing "every single Oasis song" that features his lead vocals would be impossible for to achieve, it does suggest we can expect more Oasis bangers we haven't seen performed in a long while.
However, one song we probably won't hear Liam perform is Don't Look Back In Anger, which was sung and penned by his brother, Noel.
The rocker has also since added a Newcastle date to his UK tour, while updating his Northern Irish venue from Belfast's Ulster Hall to the SSE Arena.
SEE LIAM GALLAGHER'S FULL AS YOU WERE DATES BELOW:
30 October – Belfast, The SSE Arena
1 November - Newcastle Metro Radio Arena

3 December – Leeds, First Direct Arena
4 December – Glasgow, The SSE Hydro
6 December – Plymouth, Pavilions
7 December – London, Alexandra Palace
10 December – Nottingham, Motorpoint Arena
12 December – Birmingham, Arena
13 December – Cardiff, Motorpoint Arena
14 December – Brighton, Centre
16 December – Manchester, Arena
Find out what happened when Chris Moyles met Liam Gallagher: