Liam Gallagher Claims Son Is "Desperate" To Be In A Band
29 December 2017, 15:22 | Updated: 29 December 2017, 15:46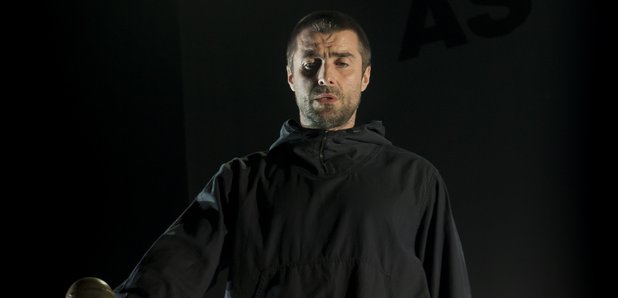 The legend claims that Gallagher Junior is looking for bandmates…
Liam Gallagher says that his son Gene is "desperate" to join a rock band - and is looking for people to join him.
Speaking to the Australian Herald Sun ahead of his first solo Aussie shows, Liam explained that while his son Lennon was currently doing some modelling, Gene had other ideas.
He said: "Gene's still in sixth form but he's desperate to be in a band. He plays guitar and drums, he's on the look out for band members.
"I've not heard him sing, but he's got the attitude and the look for sure.
"He's a good little guitar player, he's better than me. I mean, I can't play, but he's good."
Liam added that the kids haven't joined their dad on his trip to Australia that sees him play the Falls Festival on 30 and 31 December and 2 January, before shows in Sydney, Melbourne and Freemantle in the New Year.
He said: "I'm kinda in trouble at the moment for bringing them out of school on tour. I did offer to bring them out, but I think travelling to Australia is just a little bit too far for their little brains. They'll regret it man."