Liam Gallagher's Shooting A Sinead O'Connor-Inspired Video
29 August 2017, 17:21 | Updated: 29 August 2017, 17:26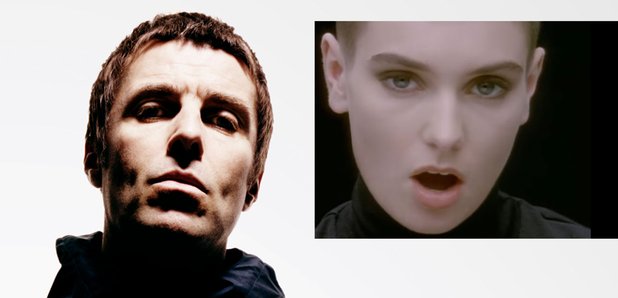 The rocker told Radio X that his new For What It's Worth promo will be a bit like Nothing Compares 2 U.
Liam Gallagher has compared his forthcoming video to Sinead O'Connor's Nothing Compares 2 U.
The former Oasis frontman teased his plans to film his For What It's Worth promo today (29 August), and explained why it's similar to one of the most iconic videos of all time.
Speaking to Radio X's Sunta Templeton at Leeds Festival this weekend, Gallagher revealed: "It's gonna be me, obviously, staring at the camera, signing the song. No bells and whistles. Letting the song do the business, do you know what I mean?
The Wall Of Glass rocker added: "Maybe like Nothing Compares To You [...] That kind of thing. I've got the haircut for it."
If you're not sure what he's talking about, take a look at the classic video for Sinead O'Connor's 1990 Number 1 hit here:
Watch the lyric video for For What It's Worth below:
Liam Gallagher is preparing to release his debut solo effort on 6 October, and told Radio X's Chris Moyles that he thinks his brother Noel will like it.
Asked if he thinks his estranged sibling will listen to the record, he replied: "Oh yeah, of course he will have. And as a music lover he'll like it. And he'll come out and say it like a good boy.
"He'll go, 'That's a good fucking album'. But deep down he'll be fucking going, 'That little fucker', you know what I mean?
Meanwhile, Liam Gallagher has paid tribute to the 17-year-old teenager who tragically lost his life at Reading Festival this year.
Taking to Twitter he wrote: "Just heard about that young kid who was found dead in his tent at reading so sad RIP kid x".
Just heard about that young kid who was found dead in his tent at reading so sad RIP kid x

— Liam Gallagher (@liamgallagher) August 28, 2017
Emergency services were called to a tent on the campsite just before 2am on Monday (28 august), where the young man was pronounced dead at the scene.
Thames Valley Police said it was treating the teenager's death as "unexplained" and that his next-of-kin have been informed.
Superintendent Rory Freeman told The Sun: "Our thoughts are with the family and friends of the young man.
"There is no cause for concern for surrounding festival-goers. I would like to thank nearby campers for their co-operation whilst we are in attendance. We will continue to provide support to the boy's family at this difficult time."
The festival itself posted on Facebook: "We're deeply saddened by this news, and our thoughts are with his family and friends at this truly heart-breaking time."
In an unrelated incident on Friday night, an 18-year-old man suffered "non life-threatening injuries" after he was stabbed following a fight. He has now been discharged from hospital.