Liam Gallagher: Foo Fighters Keep Asking To Collaborate
19 February 2018, 10:00 | Updated: 19 February 2018, 17:58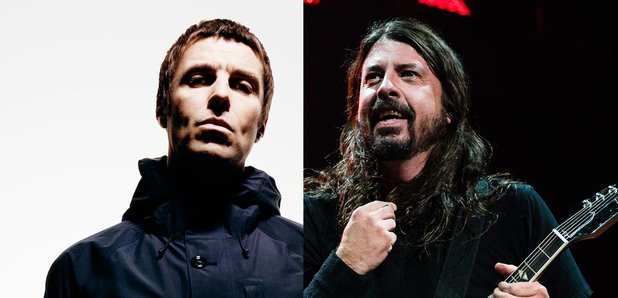 The former Oasis frontman has revealed the band keep texting him, but he's too busy.
Foo Fighters are desperate to land a collaboration with Liam Gallagher.
The Learn To Fly rockers have expressed their admiration for the former Oasis frontman, and now the 45-year-old rocker has said he'd also like to work with Dave Grohl and co, though he's not got any free time at the moment.
The Wall of Glass hitmaker told NME:: "They keep texting me, man.
"They wanted to do one tune, but I dunno - I'll do it one day, but I'm too busy doing this at the moment. But I do like them - I think Foo Fighters have got good tunes. I think Dave Grohl's very talented, and so is the band."
Watch Liam Gallagher perform Some Might Say live for Radio X:
The Songbird singer was invited by frontman Dave to join them on the Pyramid Stage when they headlined the music extravaganza at Worthy Farm in Somerset, South West England, but Liam declined because of the lack of time for rehearsals.
Liam previously said: "He asked me to come on and do a song. I said no, cos I need a bit of rehearsal. I know it's cool and all that, but I need a rehearsal."
Meanwhile, Gallagher has also spoken out about his ex-wife Nicole Appleton hitting the headlines over the nature of her relationship with Paddy McGuinness, who has been reportedly thrown out of the family home by his wife Christine Martin.
According to the Daily Record, the For What It's Worth singer said: "She does what she does, and he does what he f***ing does. It is what it is.
"Let them two get on with it – or them three get on with it."
The Paper Crown singer added: "I've had my own shit, you know what I mean? So I wouldn't wish any of that shit on anyone. I'm keeping my nose clean these days. I just do what I'm here to do, and that's sing songs and look cool."
Watch Liam Gallagher sing Wonderwall live for Radio X:
Colt Coan/Rmv/Zuma Press/PA Images