Liam Gallagher Addresses Oasis Reunion Rumours
22 December 2017, 11:58 | Updated: 22 December 2017, 12:01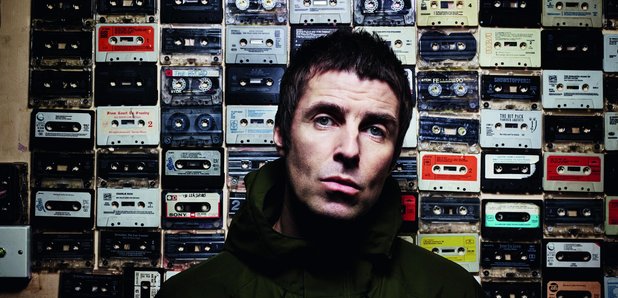 The Wall of Glass singer has set the record straight, despite revealing he's called a "truce" on his feud with his brother Noel.
Liam Gallagher has denied rumours of an Oasis reunion despite seemingly patching things up with his Noel.
The rumour mill went wild after Liam posted a cryptic tweet earlier this week in which he sent good wishes to "team NG" and wished them a Happy Christmas.
I wanna say Happy Xmas to team NG it's been a great year thanks for everything looking forward to seeing you tmorrow AS YOU WERE LG x

— Liam Gallagher (@liamgallagher) December 19, 2017
However, the Wall of Glass rocker insists there's no chance of the band getting back together, and has instead said the pair have called for a cease fire with their taunts.
Speaking to Australian newspaper The Age, he said: "God no, no. Oasis isn't getting back together, not at all. I'm doing my thing, [Noel's] doing his thing and that is the end of it.
Liam previously claimed on Twitter in response to a fan that Noel has "reached out" to him, however no official word has come from the Noel Gallagher camp.
Meanwhile Paddy Power have released fresh odds of the band reuniting, giving them 8/1 odds on announcing a 2018 tour, 12/1 odds of them announcing a 2019 tour and 16/1 odds of the band playing Knebworth in 2018.
Hilariously enough, the the best odds of 6/4 were given to Liam Gallagher for tweeting that "Oasis will never get back together in 2018," which to be fair could happen at any given minute.
Watch Liam talk about the chances of an Oasis reunion:
Noel last addressed the topic recently, saying he'd never walk on stage with the band again because of the amount of grief he and his family has received online.
Speaking to The BBC, he revealed: "My daughter has shown me things people have written about her in regards to Oasis. That's disgraceful.
"It only heightens my resolve that I'll never walk the stage with that band again. [I used to not want to reform the band for] professional reasons, but now it's personal.
"People are coming after my family, and one particular person has legitimised it.
"And for that reason you've seen the last of Oasis."
See Noel Gallagher's best accents: