So That's Why Liam Gallagher Crowd Surfed At CalJam...
19 October 2017, 12:00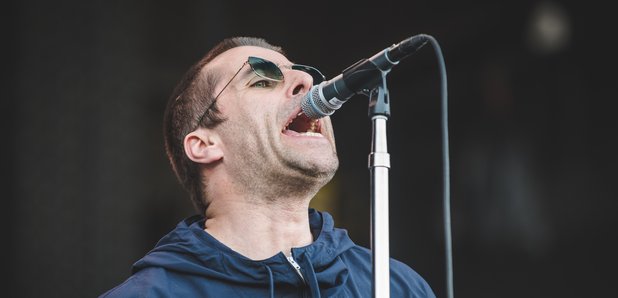 The Wall Of Glass singer has admitted the reason for the unexpected move during his performance with the Foo Fighters.
Liam Gallagher surprised fans at Cal Jam 2017 by joining the Foo Fighters on stage for a rendition of The Beatles Come Together.
But - for a rocker who we're used to seeing standing on stage with his hands behind his back - it was even more surprising to see him get in amongst the audience and crowd surf towards the end of the song.
In a new interview with Vulture, the former Oasis frontman has revealed he only did it because he forgot the words to the famous Beatles track.
I thought we were doing I Am the Walrus, but I got there and it was Come Together, so I was going, 'Who? What? Why?' And then, yeah, I'd had a lot to drink as well.
He added: "I'm not one for getting up onstage and doing songs unless I've had a real rehearsal. Especially now with social media, since these things hang around for a bit. So I thought, 'You know what? Fuck this.' And I jumped in the crowd. So yeah, I forgot the words. But I can barely fucking remember my words let alone fucking I Am the Walrus mashed with Come Together.
Watch the moment Gallagher crowd surfed here:
Meanwhile, Liam Gallagher celebrated scoring a UK No.1 with his debut solo album As You Were.
Taking to Twitter he wrote: "It's official Rock n Roll is No1 congratulations to you to me congratulations to all of us for making it happen as you were LG x"
It's official Rock n Roll is No1 congratulations to you to me congratulations to all of us for making it happen as you were LG x

— Liam Gallagher (@liamgallagher) October 13, 2017
Watch his hilarious track by track of the record here: