Bradley Walsh Responds To Liam Gallagher Praise
12 October 2017, 12:49 | Updated: 12 October 2017, 17:48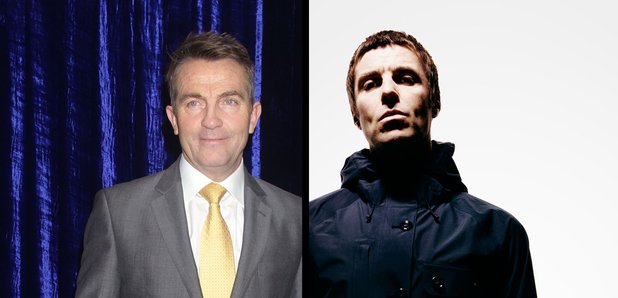 Could a Walsh-Gallagher collaboration be on the cards soon?
Bradley Walsh has spoken out after Liam Gallagher called him "cool".
Earlier this week the former Oasis singer slammed Pete Doherty for not being a real rock star, but when it came to Walsh told NME: "I'm having him! He's cool man.
The Wall Of Glass singer added: "I like him. I haven't got a problem with that because he's not a real musician, he's just having a little singsong. I've not heard it and that but I like him, I think he's all right. He doesn't take himself seriously, like myself."
Now the actor, presenter and singer has returned the favour, calling Gallagher a "living legend" and recalling a story of how he met him back in 2005.
"I was very fortunate to be working at the BBC one day – I was working on Coronation Street and I had to go and do this gig at the BBC," Walsh told NME.
"He actually came up to me in the corridor and said, 'Hello mate! D'you wanna drink?' I said: 'Oh! Okay, yeah, fair enough.' He said, 'Follow me.'"
"I ended up in the Oasis dressing room with him and his brother and [then-Oasis drummer] Zak Starkey. Liam stood up looked me square in the eye and went: 'Our mum loves you!' Noel said, 'That's true – she does.' That's why they invited me in to have a drink, because their mum thought I was cool in Coronation Street.
This isn't the first time The Chase presenter - who scored the best-selling British debut album of 2016 - has been given the thumbs up by a musician.
At the BRIT Awards earlier this year, the entertainer revealed he had struck up an unlikely friendship with Stormzy, who came up and hugged him mid-way through his interview with NME, calling him a "legend" and a "top man".
Watch Liam Gallagher's hilarious track by track of his As You Were album: