Watch These Kids Absolutely Smash Led Zeppelin's Kashmir
20 August 2017, 09:00 | Updated: 21 August 2017, 12:29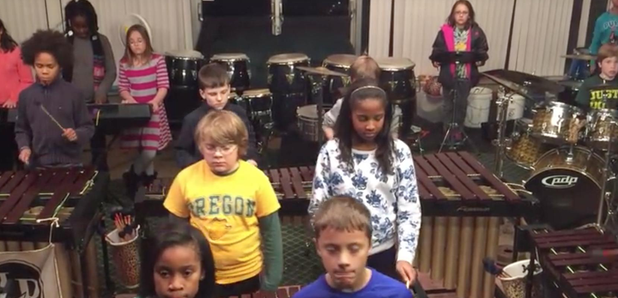 Celebrate Robert Plant's 69th Birthday with this epic cover from the Louisville Leopard Percussionists.
Today is Robert Plant's 69th birthday, and we're celebrating with a cover of one of Led Zeppelin's greatest tracks.
You've probably heard Kashmir thousands of times, but have you heard it performed on several xylophones by cute school kids? Probably not.
Watch their performance of the 1975 track, courtesy of the Louisville Leopard Percussionists YouTube page:
The Louisville Leopard Percussionists are a not-for-profit organisation who offer extracurricular music opportunities to local children.
You can help support the program by donating at louleopardsdonate.
Meanwhile, Robert Plant has announced the release of his new solo album, Carry fire, and unveiled its first cut in The May Queen Song.
Watch it here: