Are Led Zeppelin About To Reunite?
3 May 2017, 15:23 | Updated: 3 May 2017, 18:14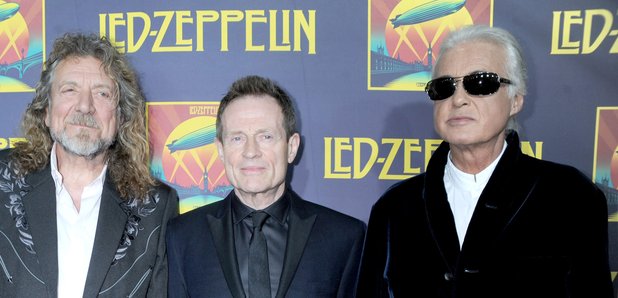 Rumours of a reunion were sparked when Robert Plant left a cryptic clue on his official website.
Led Zeppelin have sparked reunion rumours after frontman Robert Plant left a message on his website.
The 68-year-old rocker's site was turned black with just the words "Any time now..." in the centre of the page, leading fans of the Whole Lotta Love outfit to speculate that the band may reform this year. Credit: robertplant.com
According to website Feel Numb, "well-placed sources" have said that the rock star has agreed to reunite with his old bandmates - Jimmy Page and John Paul Jones - for California's Desert Trip Festival in Indio in October.
And, although it could simply be teasing his new album with Sensational Space Shifters, their loyal following have pointed out that the group will mark their 50th anniversary next year.
The iconic rock band last performed together in December 2007 at London's The O2 in aid of the Ahmet Ertegun Tribute Concert, a benefit concert held in memory of music executive Ahmet Ertegün.
Robert Plant and Jimmy Page were reunited in court last year, when they were accused of lifting the music from Spirit's 1968 instrumental track Taurus for their 1971 Stairway to Heaven single.
However, Page denied allegations that he and Robert penned the classic rock song after hearing Taurus.
He said in court: "Something like that would stick in my mind. It was totally alien to me."
Page admitted he owned three Spirit albums and that Led Zeppelin used a riff from another of the band's track in a medley played during their first tour of Scandinavia.
Listen to the original Spirit's Taurus here:
The English rock band formed in 1968, however, the death of former drummer Jason Bonham in 1980 led to their disbandment.
Bonham's son, Jason, performed at the comeback show in 2007, and later said in his "hearts of hearts" he believed the band would reform.