Jimmy Page Has Some Awesome Led Zeppelin News...
20 December 2017, 10:00 | Updated: 20 December 2017, 10:32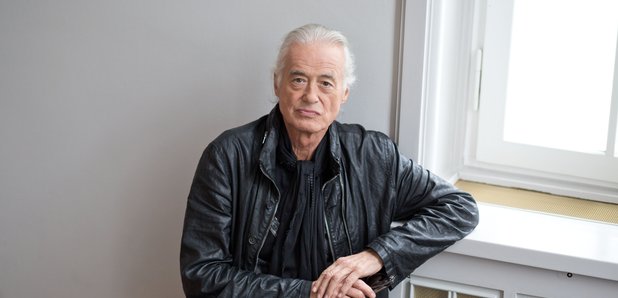 The band are set to mark their 50th anniversary next year.
Jimmy Page has revealed unheard Led Zeppelin songs will be released in 2018.
The 73-year-old guitar legend and his bandmates - Robert Plant and John Paul Jones - mark their 50th anniversary next year, and the Stairway to Heaven star has teased that they will be giving their fans lots of "surprises", including never-heard-before tracks.
In a video posted on the Academy of Achievement website, Page said: "There'll be Led Zeppelin product coming out, for sure, that people haven't heard, because I'm working on that. Next year will be the 50th year, so there's all manner of surprises coming out."
Meanwhile, Led Zep frontman Robert Plant recently revealed he REALLY isn't a fan of the rock star memoir, and has vowed to keep his stories between his "ever-growing ear holes".
In an interview with Team Rock, when asked if he'd ever publish his memoir, he replied: "Where the fuck does this memoir shit come from?"
When the interviewer said because "everybody's doing it," the legendary rocker responded: "Yeah, I know. I just think the whole idea of us… Once upon a time we were social deviants, pushed out to the corners of society, quite often body searched in the street by cops.
"I remember walking through Dearborn [part of the Detroit metropolitan area] with John Bonham in 1969, on a Sunday afternoon, when Detroit was in flames, and looking across the cityscape and seeing smoke and things like that, and some people went by in a big Lincoln Continental and they put the window down slowly and spat at us – because we were hippies. We were representing a challenge to the order."
He concluded: "So do we want to chum up and cuddle up to the whole idea of going to a publisher and telling stories? I mean, what – who – for? Those stories are locked nicely between my two ever-growing ear holes. So fuck it. There's a lot in there, and that's where it's staying.
Watch Brian Johnson join Robert Plant and Free's Paul Rogers on stage earlier this year:
If fans are looking for a Led Zep reunion, they'll be similarly disappointed.
Asked about the prospect of the band getting together, the Kashmir rocker told the outlet: "It shows you that people have nothing else to write about, obviously. And that's kind of sad.
"All these magazines and internet platforms should be supporting new music and help new musicians to find an audience, instead of dwelling on the old crap all the time."
Photo credit:
Jörg Carstensen/DPA/PA Images