Luke Kook: success messed us up
12 March 2014, 12:17 | Updated: 28 August 2014, 15:25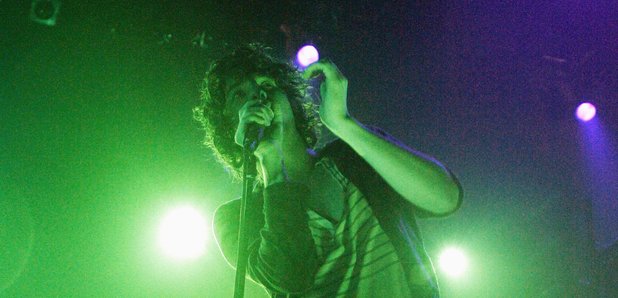 The Kooks frontman Luke Pritchard has admitted to Radio X that their sudden success so young, following the release of Naive in 2006, took its toll on the band.
"I don't have regrets. We're blessed to be doing what we do so no regrets. [But] I do think it messed us up," he told Radio X's Georgie Rogers.

"I'm older now and you look at all the new guys coming through - especially now with the pop stuff because they just have no grounding in anything, it's just stuff put together for them. They are so young and they have become so famous - it's a real mind mess.

"We felt like that. It took us a while, we had quite a lot of internal stuff because of it.

"Particularly on our first album... we had no love from the press and it just happened very quickly overnight.

"No-one really prepared us for it to be one of the biggest records that year. People didn't think that was going to happen. Whereas someone like Arctic Monkeys, everyone was going 'Okay, they're going to be this big thing'."

The Kooks return in 2014 with new single Down, a noticeable departure from their usual guitar centric sound.

"I wanted to do a defiant song, something for when you just want to put your headphones on and raise your chin a bit, that's kind of the feeling I get from the song," Luke said of the track.

"I wanted to move away from where we've been and it's a shift in music you're listening to and music you want to be playing. That's how it is - this song is more like playing a different character in my head. It's very different."