Album of the Week: The Kooks - Listen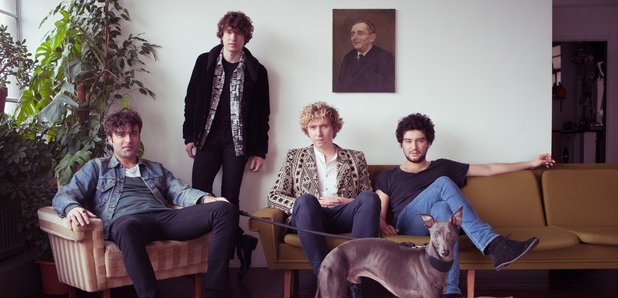 The Brighton band investigate new sounds and styles on their latest album.
The Kooks formed in Brighton in 2004. The current line up consists of Luke Pritchard, Hugh Harris, Peter Denton and Alexis Nuñez.

In 10 years, The Kooks have had three top studio albums the UK charts with Konk peaking at Number 1 and Inside In/Inside Out peaking at Number 2 and going quadruple platinum in the UK. Their last album was Junk Of The Heart, released in September 2011.

Their fourth album, Listen, signals a new, experimental sound for the band with an element of funk and gospel included on the single Down. It's released on 8 September 2014.
WATCH OFFICIAL MUSIC VIDEOS
THE KOOKS - FORGIVE AND FORGET
THE KOOKS - DOWN
THE KOOKS - AROUND TOWN
The Kooks - Listen Album Track Listing:

1. Around Town
2. Forgive and Forget
3. Westside
4. See Me Now
5. It Was London
6. Bad Habit
7. Down
8. Dreams
9. Are We Electric
10. Sunrise
11. Sweet Emotion

DELUXE ALBUM TRACKS:

12. Murderer
13. Icons
14. Keep Your Head Up
15. Backstabber
16. Down Music Video
DOWNLOAD THE KOOKS - LISTEN FROM ITUNES