Kings of Leon Working on New Album
22 October 2012, 14:00 | Updated: 5 August 2013, 14:44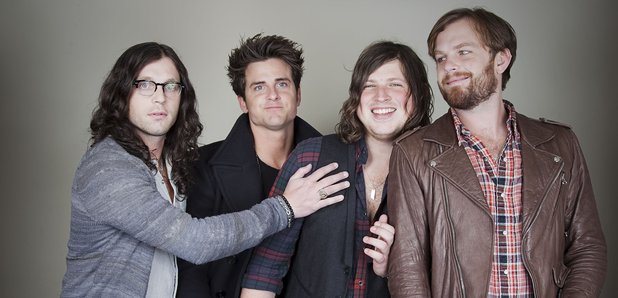 Speaking to Radio X's Gordon Smart, Jared from Kings of Leon admitted the band have already written quite a few new tracks.
"When we get together we're just so excited about the new stuff that we end up playing that and we'll jam on songs for literally hours," the assist explained.
"But it's all coming together and so we have a couple of shows to play and then we're going to get in the studio. We built own studio in Nashville so we're going to do it there - we're in the baby stages of making the record."
Jared was talking to Gordon about his new band Smoke and Jackal with Nick from Mona and said his Kings of Leon bandmates are happy that he's been working on a side project.
"We've never really talked about too many side-projects but Caleb had mentioned maybe doing a country album or something like that," he admitted.
"The one thing that we all just kind of know, that is if we are going to so a side project of any kind it needs to be a departure from our own band. You don't want to bring in songs that you could bring into them. There is not one song on the EP that Nathan or Caleb or Matt would be like, 'man, I wish we had done that song'"