Kings Of Leon: "We Kept This Album Close To Our Chests"
20 September 2013, 09:00 | Updated: 20 September 2013, 12:20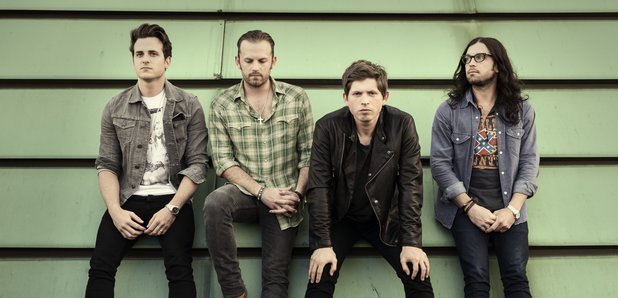 Caleb and Nathan Followill have told Radio X how their new album, Mechanical Bull, was the most fun to record since 2005's Aha Shake Heartbreak.
The band recorded the album in their own studio in the centre of Nashville, Tennessee.

"We actually have the mechanical bull sign from the cover of the record hanging on the outside of the studio," said drummer Nathan. "It's an old paint factory, that looks like a barn on the inside.
"Our next door neighbour is Dolly Parton's sound guy - he has a big old Southern mansion."
"We got to take a little break and step away from our instruments for a time," said frontman Caleb. "It was kind of like a clubhouse with instruments."

Drummer Nathan added: "We kind of snuck this record in. A lot of people didn't know we were making a record. As soon as a band mentions they have some ideas kicking around, [people say] we should book the studio, just in case. And that starts the whole process.

"So with this one, we rehearsed a lot for two months. When they finally realised we were making a record we were probably 80 per cent of the way done. It was fun not to have that pressure. We kept this a little closer to our chests."

Mechanical Bull is released on Monday, September 23.