Placebo: Kings Of Leon May As Well Be "Cardboard Cut-Outs"
22 August 2017, 13:28 | Updated: 22 August 2017, 13:59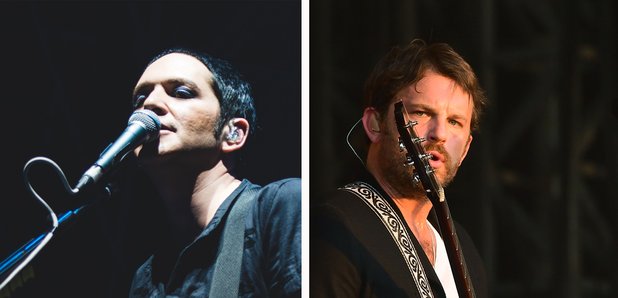 Brian Molko has hit out at the Nashville rockers for their presence on stage.
Placebo have accused Kings Of Leon of being "cardboard cut-outs" during their live shows.
Speaking to The Music ahead of their headline Australian tour, frontman Brian Molko has talked about their energy on stage and slammed bands who "phone it in".
The Nancy Boy singer told the Aussie outlet: "Some bands walk on and they phone it in and just get it done - have you ever seen the fucking Kings Of Leon?" Molko says.
"Jesus, you might as well be watching cardboard cut-outs on a stage and play the record."
The Every You Every Me singer added: "But we're up there and we give a shit, and this connection with the audience feeds our soul, so we're always putting everything we have into the live show.
"No complacency - complacency is forbidden in Placebo world."
Molko and co. might not be impressed by the rockers, but their fans at British Summer Time were chuffed to see them play Hyde Park this summer.
See them perform Use Somebody:
Watch the crowd sing-a-long to their massive hit Sex On Fire here: