Kings Of Leon To Release New Album By The End Of 2016
5 January 2016, 16:32 | Updated: 5 January 2016, 16:33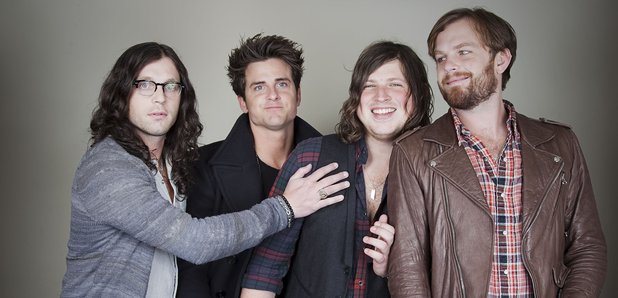 Caleb and Nathan Followill have confirmed the band are already working on their seventh album.
Kings Of Leon have confirmed their seventh studio album will be ready by the end of 2016.
Speaking to Associated Press, Nathan Followill revealed the band have already started working in the studio for the next album.
The Bucket drummer shared: We've already started pre-production in our studio for the next record, but the main thing on the calendar for 2016 is getting the record finished. And then the whole press machine kicks up and doing press for the record.
Frontman Caleb added: "We enjoy this part of the process. Obviously there's a lot of work that goes into it and it can get stressful at times, but we're all in a good place and we're having fun with it and we're all excited to do something new."
When asked about where they'd be recording the album, the brothers teased they may opt for a change of scene this time around and even head back home to Nashville, Tennessee.
We might just try to get a little change of scenery," the singer revealed.
"Our first two albums we recorded in L.A., so we're going to try to go back and see if it inspires us. If it doesn't, we always have a studio at home, so we can always come back."
Despite travelling all around the world, the band proved there's no place like home, even playing a free New Year's Gig in their hometown last week.
Watch KOL's #NashvilleNYE show live on @go90 + Amazon Front Row tonight at 11pm CT: https://t.co/JR1MZmUVJj #KOLNYE pic.twitter.com/GdwTb7pXdD

— Kings Of Leon (@KingsOfLeon) December 31, 2015
The release would mark three years since the band released their 2013 Mechanic Bull LP, which spawned the likes of Supersoaker, Temple and Wait For Me.