Kings Of Leon: Our Mum Wants Us To Be More Like Taylor Swift
22 September 2016, 10:23 | Updated: 23 September 2016, 10:22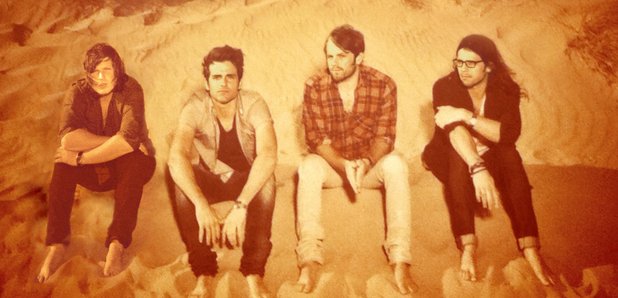 Jared Followill revealed the band's mother and aunt wants them to be more involved with their fans.
Kings Of Leon have revealed their mother wants them to be more like Taylor Swift when it comes to their career.
The band - who are comprised of brothers Jared, Caleb and Nathan Followill and cousin Matthew Followill - have revealed their mother and aunt has very distinct views on how they interact with their fans.
Speaking to Q magazine, bassist Jared revealed his mum Betty Ann Murphy is "very opinionated when it comes to (their) career".
"[She'll say] 'You guys need to do this, blah blah blah, I saw Taylor Swift go sign [autographs for fans] for four hours the other night and you guys never do that kind of thing. Why don't you guys go out and sign for four hours? That's why she's the most famous woman in the world.'"
And it turns out her opinions aren't just restricted to what happens after the shows, either.
The bassist added: "She'll always get onto us after a show: 'I couldn't hear Caleb's voice last night at the concert. You need to tell your sound man, he's gotta turn Caleb up!'"
Meanwhile, KOL have recently premiered their Waste A Moment single- the first cut to come from their WALLS album.
WALLS - which stands for We Are Like Love Songs, is set for release on 14 October 2016.
Watch their Waste A Moment video here: