Good News: Kings Of Leon Don't Hate Sex On Fire Anymore...
21 September 2016, 11:12 | Updated: 22 September 2016, 10:27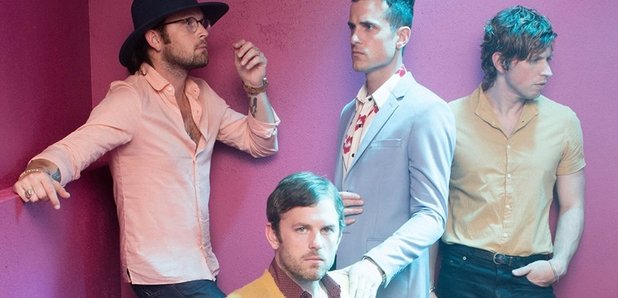 Caleb Followill has revealed he looks back on the 2008 hit with "nothing but pride".
Kings of Leon's Caleb Followill seems to have made peace with the band's Sex On Fire single.
The frontman has made a U-Turn on their 2008 hit, and has said he loves it "at this point".
In an interview with Q magazine, he revealed: "I love 'Sex On Fire' at this point. It doesn't matter where we play in the world, as soon as that starts, the place is gonna go nuts."
He added: "At first, I was like, 'That was supposed to be like a funny moment on the album.' I've always had funny moments on albums where I goof-off a little bit and that was one of those moments."
However, talking about people's reaction to the track, the Use Somebody singer gushed: "To see how successful it became was like, 'Whoa, this is not what I expected.' But I look back now with nothing but pride."
Followill previously told NME he thought sex on fire was so "terrible" he almost never recorded it.
Meanwhile, the Nashville four-piece have recently unveiled their Waste A Moment single- the lead track to come from their forthcoming seventh album WALLS.
WALLS - which stands for We Are Like Love Songs, is set for release on 14 October 2016.
Watch their Waste A Moment video here: