Jared from Kings of Leon Unveils Side Project
23 August 2012, 12:07 | Updated: 13 August 2013, 15:16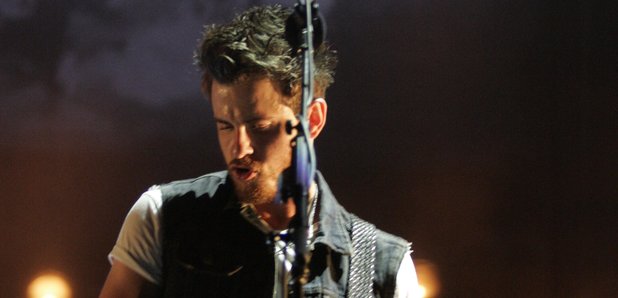 The bassist has joined forces with Nick from Mona for Smoke and Jackal.
Both Nick and Jared have discreetly been name dropping Smoke & Jackal online in the past month - but now all has been revealed.
The first single from the collaborative duo is called No Tell and got its first play last night.
Speaking to Radio X last night Jared admitted the project just kind of... happened.
"We just went down one night while we were drinking over at Nick's house and we went to his basement - he's got a recording set up down there - we just started on one song... and yeah."
Kings of Leon and Mona are known to be friends - both being from Nashville - and while the main bands both go on breaks Jared and Nick are making the most of their free time.
"Just the fact that this was a side project for both of us - the sky was really the limit on what we could do," he admitted."It's very natural and comfortable and there is no pressure and there is no like contrived... effort. It definitely comes out in the music that we didn't even talk about things musically - we're just two friends hanging out. Just messed around."
The track No Tell is released August 28 - with a 6-track EP out October 16.
The tracklisting for the EP is:
1. 3:53 Fall Around
2. 3:37 No Tell
3. 3:53 You're Lost
4. 3:33 Road Side
5. 3:02 Ok Ok
6. 3:54 Save Face