Kings of Leon Considered Dropping Sex on Fire From Setlist
6 September 2013, 12:07 | Updated: 11 September 2013, 12:50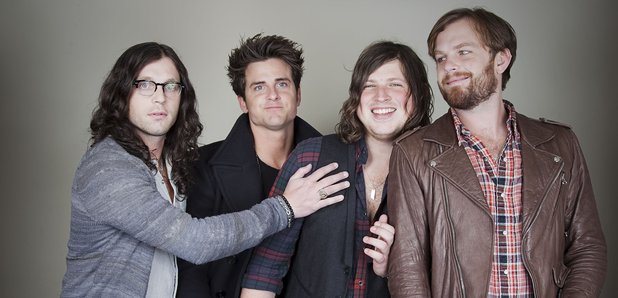 Kings of Leon have admitted they quickly considered dropping Sex on Fire from their live set when it became so massive.
The track has sold millions of copies, won numerous awards and reached number 1 in the UK and US.

It's become the go-to tune for TV soundtrackers after a bit of mainstream-acceptable intensity and can be regularly heard being badly belted out by drunkards in karaeoke bars around the globe.

In an interview with Shortlist Caleb and Nathan from the band admitted they got a bit sick of it.

"I would say two years back it was definitely a thing where we'd play some of our deeper-cut songs - all sorts of old rarities - and people would all go and get a beer or take a p*ss. Then Sex On Fire would happen and we were just like, 'Aargh!'," Caleb said.

"It's fun to watch the ants marching back from the bathroom," Nathan continued. "I mean, as soon as that song is over you see people just bee-lining for the exits. And it's like, 'OK. You just paid your £40 for one song, that's fine.'"

Caleb also reckons it has now become something they can look back on with pride.

"I've come to terms with it. Playing that song - it's like a pat on the back to think, you know, we created it, and no matter where we go it always gets that reaction."
Kings of Leon release new album Mechanical Bull on September 23 and play at iTunes Festival next Wednesday.