Kings Of Leon: "We're Charmers With The Ladies"
13 October 2010, 18:07 | Updated: 13 August 2013, 15:01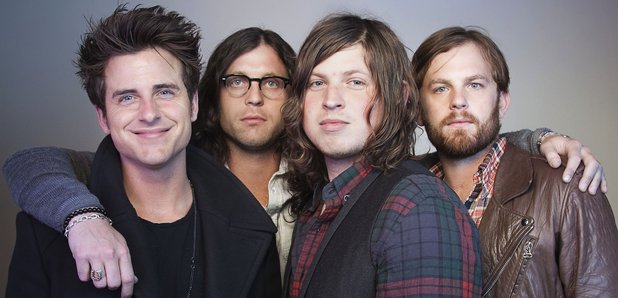 Kings Of Leon have been revealing some of their techniques with the ladies... and claim that Jared Followill's approach is the best.
Speaking to Dave Berry on the Radio X Breakfast Show in London, Nathan Followill said: "Jared's the single one. He's not exactly the charmer. He just goes "Nnn-ssss nnnns- he's a club rat. It's sign language, mainly.
"But we're all pretty charming. We're from the South, it's been bred into us."
Cousin Matthew added: "I'm better at break up lines... like: Are there people following you? Because I'm seeing people behind your back."
Meanwhile, Nathan claimed that the UK audiences still remained the most faithful. "I like playing here at the beginning of a record cycle because it's like a confidence boost," he said. "You recharge your batteries over here and you leave feeling like you're on cloud nine. These aren't people who are there because of Sex On Fire. These are kids who were at Madame Jo Jo's getting all sweaty and stepping on ecstasy and stuff like that."