Serge Pizzorno Has A Bone To Pick With Songwriting Teams...
12 December 2017, 13:27 | Updated: 12 December 2017, 13:39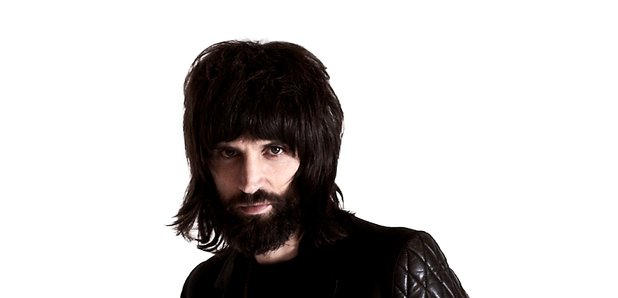 The Kasabian guitarist and songsmith has revealed why he thinks tracks written by big teams "lack soul".
Kasabian's Serge Pizzorno thinks who use a team of songwriters usually end up with tracks that "lack soul".
Speaking to The Metro newspaper, The Eez-Eh rocker said he prefers it when musicians pen their own lyrics because they share a part of themselves with the listener.
"It's the 'writing team' thing," reflected the the guitarist and Kasabian songwriter. "I understand it, it's like American TV shows, the reason why they're so great is because 15 people in a room write it.
"I can't deny the tunes they're writing. I just have time for that band that gets in a room and smashes it, or a singer/songwriter ... you get them ... you get a feeling of their soul."
The 36-year-old rocker also admitted it was frustrating when other people get involved with writing music.
"I'm sure I speak on behalf of any songwriter trying to get something together," the For Crying Out Loud rocker said. "You write one that's great then someone comes along, 'I wrote the top line melody', I wrote the chorus - f*** you.'"
One person, who he thinks is nailing it though is Paolo Nutini, telling the outlet: "I love that guy."
Kasabian just wrapped up their UK tour, wrapping up their string of gigs with two dates at the Birmingham Area.
Serge took the opportunity to play an intimate song on stage, which he dedicated to his "beautiful wife" Amy White.
Watch the moment below, which was posted on Kasabian's official Twitter account:
Meanwhile, Kasabian have been confirmed for Forest Live 2018.
The Ez-Eeh rockers will play Thetford Forest, near Brandon Suffolk on 10 June next year, as part of a series of special gigs set up by the Forestry Commission in seven beautiful locations across the country.
It's out ... we're playing #ThetfordForest on Sunday 10th June! Pre-sale live now via this link https://t.co/nXL2UeyUr9 pic.twitter.com/DiQfUBxPpD

— KasabianHQ (@KasabianHQ) December 11, 2017
Tickets go on sale this Friday 15 December from 9am.
Visit kasabian.co.uk and forestry.gov.uk/music for more details or contact the box office at 03000 680400.