Kasabian: "We're The Velociraptors Of The Music Industry"
21 September 2011, 13:13 | Updated: 4 August 2013, 16:26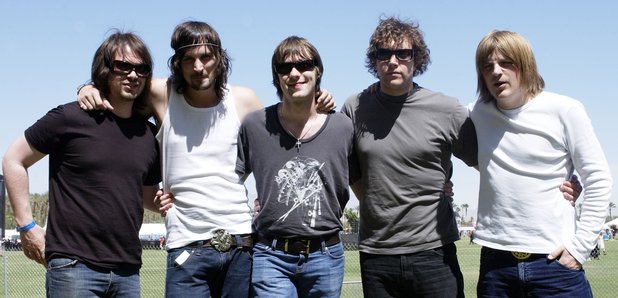 Kasabian have been telling Radio X about the inspiration behind the title of their new album, Velociraptor! The name, of course, comes from the pack-hunting dinosaurs made famous by the film Jurassic Park.
Speaking to Radio X's John Kennedy, singer Tom Meighan said:
"These little prehistoric things, they were always in packs, like scavengers. It kind of feels like us, Kasabian against the rest of the world. I've always had an obsession with dinosaur names, amphibian names, you know, snake names. They sound amazing. They have these amazing Latin names."
Guitarist Serge Pizzorno continued: "They were small, but they were the only ones who could defeat the T Rex. The T Rex being the music industry! It works on both levels, too. But ultimately, it's just a beautiful word."
"It's menacing, menacing cartoonish," added Tom. "It's bright and really fast."
The duo also revealed that the album was actually finished at the beginning of the year. "It took us six months from start to
finish," said Serge. "Now, finally it's out. We've been sitting on this for a long while cause it was finished in February, March."
Velociraptor! was released on Monday (September 19). You can hear John Kennedy's full interview here.