Watch Kasabian Fans Chant To L.S.F. At TRNSMT Festival
10 July 2017, 17:05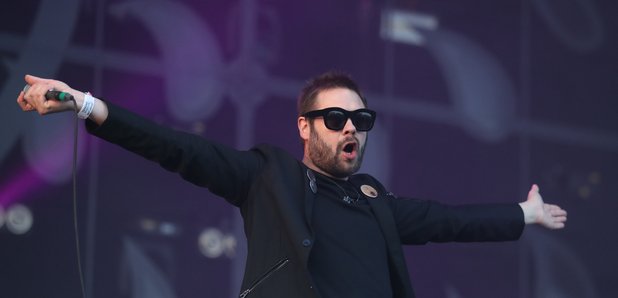 See the Leicester rockers whip the crowd into a frenzy on night two of the new Glasgow city festival.
No one gets a crowd going quite like Kasabian, and their headline set at TRNSMT festival on Saturday (8 July) proved just that.
Watch a video of the crowd singing along to their L.S.F anthem, courtesy of TRNSMT's official Facebook page:
Opening with Ill Ray (The King) from their current For Crying Out Loud Album, the Leicester rockers played a 19-track set, which included crowd favourites Eez-Eh, Shoot The Runner, Underdog and Club Foot.
Despite pleasing the crowd with a greatest hits-style set, newer tracks You're In Love With A Psycho, Bless This Acid House, Put Your Life On It and Comeback Kid slotted into the setlist perfectly.
Also headlining the new city festival, which acted as somewhat of a replacement for T in The Park this year, were Radiohead and Biffy Clyrio- who headlined the Friday and Sunday night respectively.
See Kasabian's full TRNSMT setlist here:
1. Ill Ray (The King)
2. Bumblebeee
3. Eez-Eh (with Daft Punk's "Around The World" snippet)
4. Underdog
5. Shoot the Runner
6. You're in Love With a Psycho
7. I.D.
8. Club Foot
9. Re‐Wired
10. Treat
11. Switchblade Smiles
12. Empire
13. Bless This Acid House
14. Stevie
15. Put Your Life on It
16. L.S.F. (Lost Souls Forever)
Encore:
17. Comeback Kid
18. Vlad the Impaler
19. Fire