WATCH: Kasabian Cover Cypress Hill's Insane In The Brain
28 March 2017, 16:37 | Updated: 24 August 2017, 15:55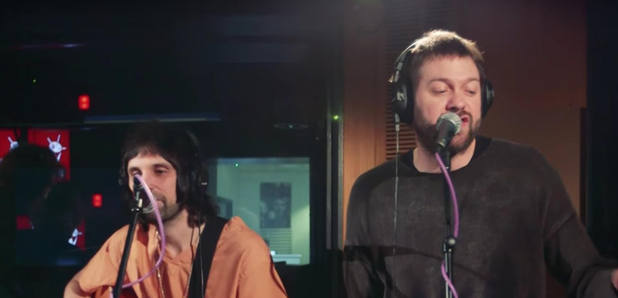 See Tom and Serge take on one of the hip-hop outfit's biggest tracks.
Back in March, Kasabian covered Cypress Hill's Insane In The Membrane for triple j's Like A Version feature. And following their headline set at Reading and Leeds this weekend, we thought we'd give it another airing.
Watch them below:
Speaking about their love for hip-hop music, frontman Tom Meighan told triple j: "I was into rap music when I was about 11, 12- like NWA and Cypress Hill. Old school now".
He joked: " it goes right back to when I was a gangsta".
Asked if there were any hip-hop inspirations in their music, Serge revealed: "From the get-go, from the first release which was Processed Beats."
He added: "It's always been a huge influence on the production especially, and the delivery as well. Tom's an MC. I always thought he was an MC not a singer".
Photo: YouTube/triple j