WATCH: Kasabian Unveil Bless This Acid House Video
13 June 2017, 10:23 | Updated: 13 June 2017, 18:18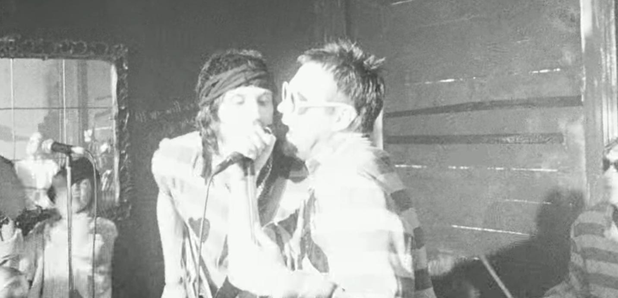 See the black and white punk-inspired visuals for their latest single.
Kasabian have released a brand new video today (13 June).
The visuals for Bless This Acid House see the band don prison outfits, as they perform to a punk-rock crowd.
Watch it here:
Previously talking about the single, Serge Pizzorno told Radio X's John Kennedy that it was a "punk" nod to the 90s.
"I was at Mike Pickering's house and he had this poster that said 'Bless This Acid House' and I wrote it down on my phone," explained the guitarist and songsmith.
"In the 70s, you'd hear a lot of tunes referencing rock 'n' roll from the 50s, so I though that was interesting, me referencing acid house, which is now 20-odd years old.
"But rather than do a synth track, I thought a punk song referencing acid house would be quite cool. A nice little nod. It's massive at shows already."
Meanwhile, the Leicester rockers are preparing to play a special intimate acoustic set in Reading this Thursday (15 June).
The warm-up show, which takes place at St Laurence's Church, is available to Reading & Leeds ticket holders only.