Kasabian Want To Headline Glastonbury 2013
29 September 2011, 11:42 | Updated: 24 February 2014, 11:08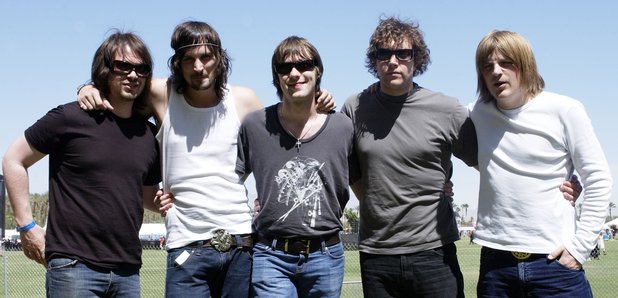 The festival is taking a break next year but when it returns the band want to be top of the bill...
Kasabian - who have the number one spot this week with their 4th album Velociraptor - also say they're planning a big outdoor gig at Leicester City's football ground.
According to the Daily Star the band are big fans of the Championship side and are desperate to play at their stadium.
Singer Tom Meighan told the paper the big set back though is that the structure's not really suitable for it, "When the stadium was built it wasn't designed to be sturdy enough to have rock shows there.
"We keep asking the council if it can be strengthened. It would be incredible to have a homecoming at City's ground as the biggest venue in Leicester only holds 2,000 people, which is frustrating."
Meanwhile, Serge and Tom from the Band are joining Sunta on 'The Weekender With' this Sunday night from 6pm on Radio X.