Kasabian: Us and Jake Bugg are reviving guitar music
20 July 2014, 13:00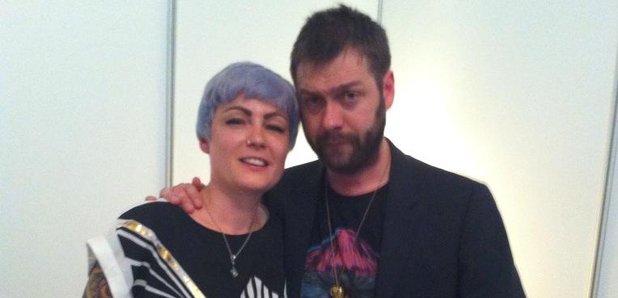 Tom Meighan says the DVD of their Leicester gig (Summer Solstice) will be out for Christmas and that he think's Kasabian and Jake Bugg are "reviving" guitar based music.
Speaking to Radio X's Sunta Templeton before their headline set at Benicassim last night (18 July), frontman Tom Meighan said that their new album 48:13 getting to the top of the charts signalled a revival of guitar music.

"We're the last of the rock bands that can still sell albums. Unless you're someone like Adele or something major happens. We're very proud.

"I think we're the ones hopefully reviving guitar music. We've got Jake Bugg playing here too and he's only a young kid, so it's all good."

Earlier this week, the band premiered their Summer Solstice film, which depicted their sell-out homecoming show in Leicester last month.

"It was a moment in our lives and other people's lives. It had to be filmed because the occasion was amazing and brought everyone together. I've been back to Leicester since and people have thanked me for such a great day."

Tom also confirmed that the film will be released on DVD: "It'll come out in December, just before Christmas! It'll have extras and bonuses…!"