Tom Meighan: My Relationship With Serge Is "Like A Marriage"
4 May 2017, 10:00 | Updated: 4 May 2017, 18:44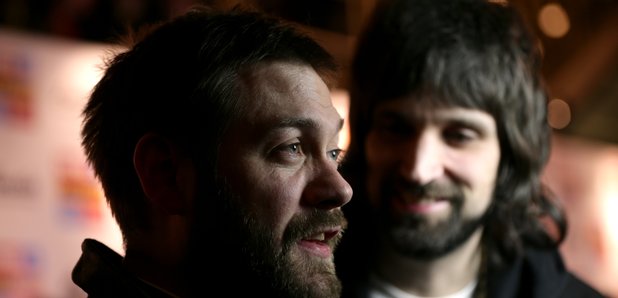 Tune in to Radio X from 8pm for our very special Kasabian Night.
Tom Meighan says his relationship with bandmate Serge Pizzorno is "like a marriage".
The Kasabian frontman and guitarist are childhood friends and have lived in each other's pockets since the band formed in 1997, but the You're In Love With A Psycho singer says he wouldn't have it any other way.
Speaking on Vevo's new Off the Record documentary series, he admitted: "It's like a marriage, we're locked in together, we share a lot, eat together. It's just like me and him are married, the whole band are married but living on a bus.
"We all grew up together, watched each other get married, have babies. We've gone through life together. It's a nice marriage!
Kasabian release their new album For Crying Out Loud on Friday (5 May), and to celebrate we'll be hosting a very special Kasabian Night from 8pm.
The Bless This Acid House rockers will be in the studio with Gordon Smart from 8pm, and their interview will be streamed on Facebook Live
Fans will also get the chance to hear exclusive album tracks from their recent London gigs from 9pm.
Meanwhile, from 10pm Serge Pizzorno will be in conversation with the most trusted man in music, John Kennedy, taking him through their brand new For Crying Out Loud album.