Tom Meighan: "You May As Well Cut Off My Nuts"
6 May 2017, 17:00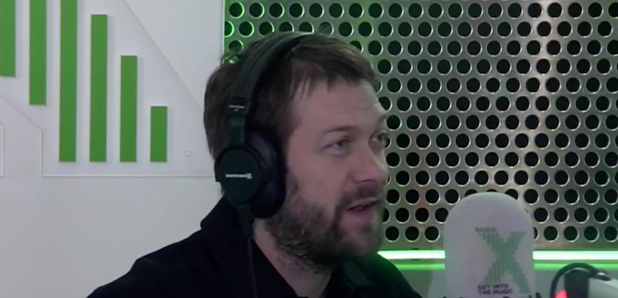 The Kasabian frontman told Radio X's Gordon Smart why he can't live without performing live on stage.
Tom Meighan said you "may as well cut off (his) nuts" if he can't perform live.
Speaking about going on tour, the Kasabian frontman told Radio X's Gordon Smart: "I just can't wait to just get out there and do what I do with Serge and the boys, you know.
"Because that's where it's at on stage. Like these little gigs we did in London, especially in London were wonderful. And that's what I live for.
The For Crying Out Loud singer added: "If you take that away from me you may as well cut off my nuts 'cause that is my life."
Meanwhile, Serge took part in a very special album playback with John Kennedy, where he revealed that Bless This Acid House was a "punk nod" to the 90s.
Speaking to the X-Posure DJ, the Eez-Eh rocker revealed: "I was at Mike Pickering's house and he had this poster that said 'Bless This Acid House' and I wrote it down on my phone. In the 70s, you'd hear a lot of tunes referencing rock 'n' roll from the 50s, so I though that was interesting, me referencing acid house, which is now 20-odd years old.
"But rather than do a synth track, I thought a punk song referencing acid house would be quite cool. A nice little nod. It's massive at shows already."
Listen again to Serge Pizzorno's special For Crying Out Loud album and download John Kennedy's X-Posure podcast here.