Kasabian: eez-eh is like Born Slippy but better
29 April 2014, 12:07 | Updated: 16 June 2017, 17:17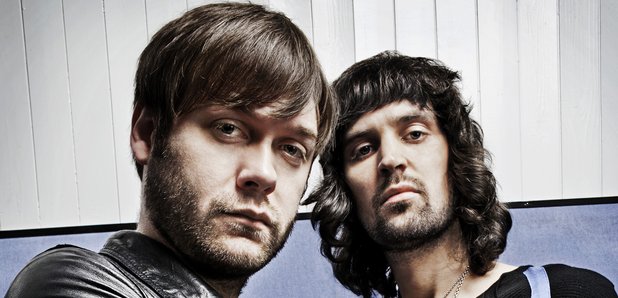 Serge Pizzorno from Kasabian has told Radio X new track Eez-eh is a "working class anthem".
"On one level it's just fun, it's just a great track," he told Danielle Perry on the Radio X Evening Show.

"You can't not smile when that kicks in. Then the lyrics are very poignant, the wrong men do have the power, it is turning my milk sour. Then the chorus sort of hits you with... you know, if you do spend a night with Thomas or myself then you will stay up all night."

The track is the first taste of new album 48:13 - so named as that's the length of it - which is out 9 June.

"We always start off with some quite obscure anthem rock song," Tom Meighan told Danielle. "Can you imagine the effect Born Slippy had? Well, that is the effect I want [eez-eh] to have on our generation.

"Born Slippy is a bit more serious, but this is better.

"I want it to have an effect on everyone in the culture right now because the charts are so full of [blows raspberry]. I hope this song's come at the right time.

"People can properly relate to it. Normally something like Days Are Forgotten, we put it out there and it's massive, but I think this is more striking. It's like a cobra spitting at you, everyone will feel the effect. When this comes out, it will be big."