Serge 'Responds' To Charlatans Telling Kasabian To "F**k Off"
11 May 2017, 14:09 | Updated: 11 May 2017, 18:58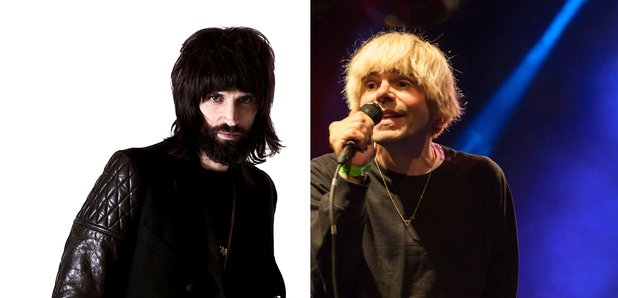 Tim Burgess didn't seem to like Kasabian's recent interview where it appeared they said there were no rock bands left.
Serge Pizzorno has reportedly responded to The Charlatans telling Kasbian to "f**k off" following their comments regarding the survival of indie rock bands.
In recent interview with NME, frontman Tom Meighan suggested that very few noughties bands hand survived that era, saying: "There's only us and the [Arctic] Monkeys left on that level".
However, The Charlatans frontman Tim Burgess didn't take kindly to the headline, taking to Twitter to show he disagreed with their claims.
Oh do fuck off https://t.co/7xdRgh69Iq

— Tim Burgess (@Tim_Burgess) May 6, 2017
Now, according to The Sun, guitarist Serge has set the record straight, explaining: "What was actually said was that when we came out in 2004, the only bands still going now are us and the Arctic Monkeys.
"Tim Burgess should read the interview, not the headline."

Credit: The Sun
Kasabian frontman Meighan previously said in the NME cover story: "They're great. Kaiser Chiefs too, probably. When we came out in 2004, you had Franz Ferdinand, Razorlight, Kings Of Leon, The Holloways, The Paddingtons, The Maccabees, Libertines had just finished.
"It was just a f**king good time. We were 22 and there was so much good music. Bands were back, there were loads of rock magazines, indie and rock'n'roll were cool. We survived it."