Kasabian's Serge Pizzorno: pre-show rituals are "absolutely disgusting"
8 September 2014, 08:02 | Updated: 8 September 2014, 11:08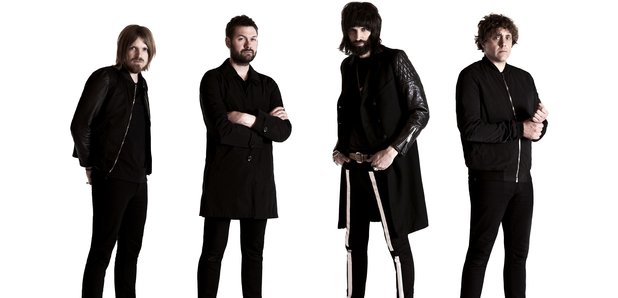 Serge from Kasabian has told Radio X that he is really against bands having pre-show rituals.
Speaking to Radio X's Lliana Bird ahead of their iTunes Festival headline set on Friday - where they played the whole of their first album in full - the guitarist admitted they did get caught out once.

"We did this huge Leicester gig, homecoming gig, and we've never huddled ever in the fifteen years of the band. For some reason we did a little thing before that and they filmed it and they were going to put it out on the DVD and I was like 'take that out, no-one needs to know that ever happened, I don't want to ever remember that!'

"So no, we never do the high five thing, it's disgusting, it's absolutely disgusting," he told Lliana.

"A little nod, you know, maybe like a little close little... you know... but you don't start doing any of that, like wrestling kind of thing. It's horrendous. Any band that does is disgusting," he continued.

However Serge confessed there is one thing he always does before he takes to the stage.

"I have a pint of ice and I fill it, depending on the mood, like maybe 70% rum and then the rest, fill it with coke," he admitted.

"That sort of lasts me and then if I have that half an hour, that will see me through the next few hours."