Serge Pizzorno: "We Don't Need Nanobots"
13 April 2017, 12:51 | Updated: 13 April 2017, 12:52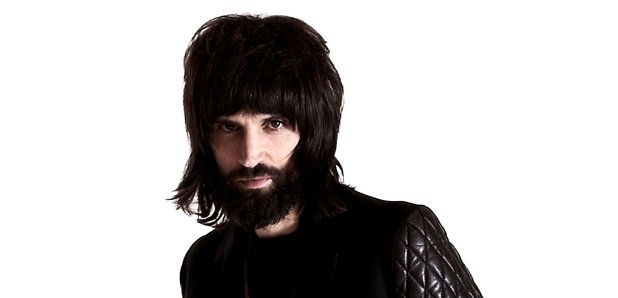 The Kasabian guitarist has shared some of his pet hates.
Serge Pizzorno isn't keen on the advancement of technology and thinks "we should stop where we are".
In an interview in this week's NME, where he shared five things that get him riled up, the Kasabian guitarist revealed: "We don't need nanobots, you know, we don't need any kind of...
"I think, like a sat nav on a phone is as far as it gets."
He concluded: "No more technology, thank you".
But that's not the only thing that's on the list of his gripes. The Eez-Eh guitarist also named airports, running out of cereal and computerised checkouts among the things that drive him mad, adding: "I'm not capable of bagging at the best of times".
Kasabian - who are set to release their For Crying Out Loud album on 5 May - come fresh off the back of their gig at Venue Cymru in Llandudno, Wales.
See their full set-list, courtesy of setlist.fm:
1. Comeback Kid
2. Bumblebeee
3. Underdog
4. Eez-Eh
5. Shoot the Runner
6. You're in Love With a Psycho
7. Club Foot
8. Empire
9. Treat
10. Stevie
11. Bless This Acid House
12. L.S.F. (Lost Souls Forever)
Encore:
13. Vlad the Impaler

14. Fire

15. Put Your Life on It