Serge Pizzorno: "Guitars Haven't Been Heard On The Radio Enough"
4 May 2017, 18:26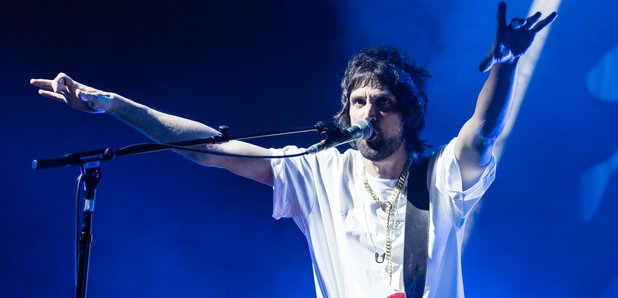 Kasabian's songwriter and guitarist has been telling Radio X that the band's new album was "based on instinct".
Kasabian set themselves a task on their new album For Crying Out Loud: to dump the synths and loops and get back to basics. Speaking to Radio X, guitarist and songwriter Serge Pizzorno said: "I've not heard guitars a lot on the radio enough. So I thought that was a good place to start. It helps when you can't use your old tricks."
The band had spent a year recording their last album 48:13 and Serge explained their sixth LP needed to be different.
"I thought why don't we just do it in six weeks and that's it?" he said. "Then I got really excited about making an album. I have to figure out why I wanna make an album, not just to service the machine.
"I said, I won't allow myself to use any of my synths or loops - because I always write with loops - I'll have to use guitar and piano and that was it. That's what made me want to go in the studio.
"It's all been based on instinct."
The record was written and recorded in just six weeks, with the next single Bless This Acid House being one of the last tracks to be written.
Serge explained: "After the magic six weeks, there were ten songs recorded and I thought we had the album. But at the end I wrote these two songs: Ill Ray (The King) and Acid House and, for me, they transformed the album."
For Crying Out Loud is released on Friday 5 May, and to celebrate Radio X will be hosting a very special Kasabian Night from 8pm on Thursday 4th.
The band will be in the studio with Gordon Smart from 8pm, and their interview will be streamed on Facebook Live.
Fans will also get the chance to hear exclusive album tracks from their recent London O2 Forum Kentish Town show from 9pm.
Then from 10pm Serge Pizzorno will be in conversation with the most trusted man in music, John Kennedy, taking him through the brand new album track by track.
You can listen to Radio X on 104.9 FM in London, 97.7 FM in Manchester, across the country on Digital Radio, via RadioX.co.uk or via our apps.