Serge Pizzorno Convinced Noel Fielding To Join Bake Off
22 August 2017, 10:00 | Updated: 23 August 2017, 18:38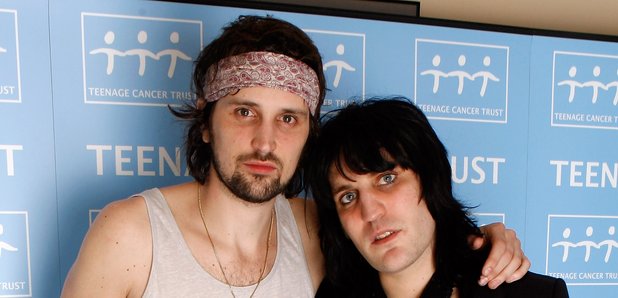 The Mighty Boosh star has revealed his Kasabian pal encouraged him to take on his latest job.
Noel Fielding has revealed that fans have Serge Pizzorno to thank for him taking on the role of co-presenter on Great British Bake Off.
As reported by NME, at a recent Q&A for the launch of the new show, the comedian revealed: "One of my friends, Serge from Kasabian, said 'Oh, you should get on this. It'll be great'. So I sort of watched it back to back and thought: this is such a nice vibe."
"When they asked me to do it, I was really staggered." Fielding continued: "I just thought this is too big an opportunity to give up. I also really wanted to work with Sandi [Toksvig] who was already in".
Noel Fielding will join Sandi Toksvig in presenting the new look Channel 4 show this autumn, which will be judged by the only returning star Paul Hollywood and newcomer Prue Leith.
Watch the trailer for Bake Off below:
Meanwhile, the Ez-Eh rocker revealed he would love to collaborate with Eminem.
Kasabian will headline Reading and Leeds Festival later this month along with Muse and the U.S. rapper, and they'd love to work with them both.
"One day, I'd love to work with Eminem," the guitarist told NME. "I've got bags full that are perfect for him. He's such an incredible artist. His flow is just... f**k man.
"That first album for me is massive."
He added: "Muse are just a juggernaut, aren't they?
"I have so much respect for those boys as just unbelievable musicians. All of them just play the s**t out of it.
"It's great to see a virtuoso guitar player. They're the real deal."
Hear about Muse's worst gig experience: