Kasabian: New Album Is About "Saving Guitar Music From The Abyss"
15 March 2017, 12:42 | Updated: 15 March 2017, 12:55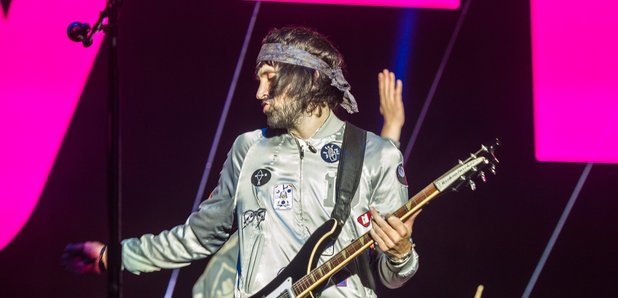 Serge Pizzorno has shared more details about the band's forthcoming studio release.
Kasabian have talked about saving guitar-based music with their new material.
Speaking about frontman Tom Meighan's attitude to their forthcoming studio release, Serge Pizzorno told Q Magazine: "It's about saving guitar music from the the abyss! Because it's gone."
He added: "They're great songs to sing, they were made for him, for that."
The guitarist also told the outlet that Radiohead's Kid A changed his life, and Thom Yorke's voice moves him like Mavin Gaye.
The Kasabian songsmith gushed: "For me, Thom Yorke's probably Number One vocally, his voice gets me like Marvin Gaye, a way of getting to me like no one else. And I love that it divides people as well. It's an honour to share that bill, that poster will be up in my studio."

Meanwhile, the band have released even more details about their new material last night (14 March).
In an Instagram post, Serge can be heard talking about confirmed album track I'm In Love With A Psycho, which he says he "wrote in 15 minutes".
Listen to his chat in full here: