Serge: Kasabian's Music Soothes My Son to Sleep
26 March 2013, 18:39 | Updated: 3 February 2014, 12:49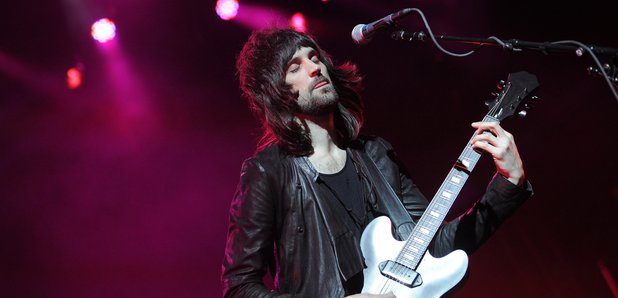 Serge Pizzorno from Kasabian has told Radio X he plays his band's music in the car.... at the request of his two year old son.
He's not particularly pleased about it, though.
"Do you imagine how annoying that is, cos I've just been on tour and the last thing I want to hear is any of that. I never want to hear that ever again. I'd be glad to never hear those albums, y'know? But it gets him off to sleep so I'm like, 'Go on...'," he explained.
"It really calms him down. If he's winding me up... just click it on."
He was talking to us backstage at Kasabian's Royal Albert Hall show in aid of the Teenage Cancer Trust.
The annual series of gigs were curated by Noel Gallagher for 2013.