Serge Pizzorno Wants A "Minor Miracle" From Leicester City FC
11 April 2017, 15:40 | Updated: 11 April 2017, 18:57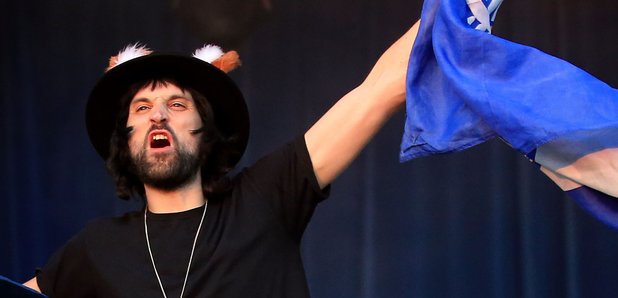 The Kasabian guitarist has talked about his beloved football team's chances against Atlético Madrid.
Serge Pizzorno has discussed Leicester City FC's chances against Atlético Madrid in their upcoming Champion's League match on Wednesday (12 April).
In an interview with NME, the guitarist mused: "Leicester City need to provide us with a miracle. "They've done that a lot this season, and last season especially. That's all we're asking for; a little minor miracle."
However, it's Kasabian that may be the ones that need a "miracle," since the Champions League match clashes with their gig in Llandudno, Wales tomorrow and their London gig on 18 April the week after.
Speaking about the fact the game could still be on when they go on stage, Serge told Radio X: "We'll go on after the game, so if you're coming to that show and it goes into extra time we won't go on until it's over."
Watch our video from 1:21 to find out their Eez-Eh plan for not missing either of them: